When it comes to flooring, you have a lot of options. There's laminate, wood, carpeting, and tiles. And each of those comes in dozens of styles, types, colors, and designs.
Each possibility also has its own advantages and drawbacks, but which one is right for you and your home? You should be considering which option has minimal upkeep, resilience, style, and of course, price. With these criteria in mind, ceramic tile flooring will give you a huge bang for your buck.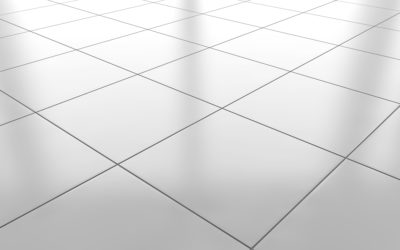 Not familiar with the pros of this type of flooring? Read on to learn about the five main benefits of choosing tiles for your home.
1. Durability
Ceramic tiles have a longevity and resilience that other flooring doesn't. Tiling can maintain its beauty for years.
If you're opting for tiles, invest in hiring a quality installation company. When they're put in properly, tiles become very durable and hard to crack.
2. Less Maintenance
It doesn't require much effort to keep your tiles looking clean. Routine sweeping and mopping are usually all that's required. And for those with children or pets, ceramic tiling is the way to go. Spills and accidents can be easily taken care of.
Compare that to:
When it comes to carpeting, your household vacuum can only accomplish so much. You'll need to invest in professional carpeting cleaning on a routine basis if you don't take care of it.
Maintaining wood flooring can also be high maintenance. Wood is delicate and requires gentle cleaning products and oiling.
3. They're Hypoallergenic
Carpeting is a trap for allergens like dust, mites, bacteria, and mold. For people with allergies or asthma, that can become a big problem. And even daily vacuuming doesn't solve the issue. These allergens can collect deep inside the fibers and underneath the carpet.
Tiles, on the other hand, are hypoallergenic. They're easily cleaned and don't absorb allergens like carpet.
4. Endless Variety
With wood and carpeting, there are only so many options available to you. However, with tiling, you can achieve a huge variety of looks based on your style.
There are tiles that come in all sorts of shapes, textures, colors, and patterns. In fact, there's even tile flooring that can mimic the look and feel of wood flooring. That's perfect if you want the style of hardwood without the maintenance required.
5. Environmentally-Friendly
Compared to laminate, wood, and carpet, ceramic flooring is the most environmentally friendly. Here are just a few reasons:
Ceramic doesn't require the exploitation of important natural resources like trees.
Manufacturing ceramic tiles also don't require the same amount of waste and chemicals that other flooring does. The excess of materials ends up in landfills, and dangerous chemicals can end up in water treatment facilities.
Ceramic tiles are also the type of flooring that is most easily recycled. Because of its longevity, tiles can often be reused. With other flooring, it usually doesn't last long enough for it to be recycled.
Are You Considering Ceramic Tile Flooring?
When it comes to tile flooring, the pros well outweigh the cons. Especially if you care about the environment or want a distinct, unique look.
If tile sounds like the right option for your home, contact us today. We can give you a free estimate and talk about your options!